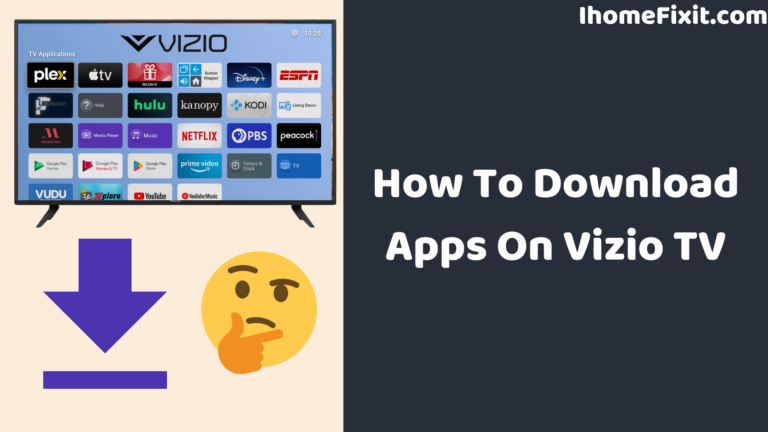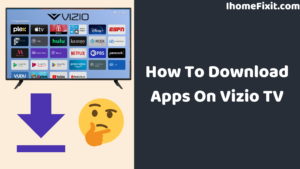 I'll show you how to download and install apps on your Vizio Smart TV in under five minutes with this post. Actually, the majority of these apps are already pre-installed on your device; all you need to do is know where to look. Let us assist you immediately.
Download Apps On A Vizio Smart TV
Using your remote control, first choose "Input" and then "SmartCast," which is the Smart TV software, to find apps on your Vizio Smart TV. Choose the "Apps" tab located at the top of the screen after it has opened. Once you locate and click the desired app, it will launch right away. For the applications you can't find, you'll have to use one of the alternative solutions we'll discuss.
Operating Vizio SmartCast
Every Vizio TV becomes a Smart TV when it is equipped with Vizio SmartCast; these applications are already preinstalled and ready to use.
How to find and access the applications is as follows
Using the Vizio remote control, select "Input."
Choose "SmartCast" from the menu for input sources.
Locate and pick the "Apps" tab located at the top of the screen.
Locate the desired app from the list of apps, click it, and it will launch right away.
You might have to try one of the other approaches we're going to go over if you can't find the application you're looking for.
Suggested Read: Vizio Smartcast Not Working? | Try These Fixes!
Operating a Third-Party Appliance
Using a third-party device, like a streaming device or game console, is one of the best ways to download apps onto your Vizio TV. Some examples of third-party devices that you can use are as follows:
Amazon Fire TV Stick.
Apple Television.
Google Chromecast.
PS4.
PS5.
Xbox Series S/X.
Xbox One.
Roku Streaming Stick.
After obtaining a streaming device, make sure to connect it to WiFi and plug it into your Vizio TV via HDMI (and the wall, if necessary).
Using your remote control, select the Input button and select the device's input from the list. Next, look for the desired application in the device's store, click Install, confirm the installation, and then give it some time to complete.
Depending on your device, this process may differ slightly, but following the on-screen instructions will enable you to quickly access your preferred streaming services.
Suggested Read: Top 15 Ways to Fix Vizio TV Not Connecting To WIFI
Operating Chromecast
Using Chromecast with a mobile device is an additional method to use an application on your Vizio TV. With Chromecast, you can stream content straight to your TV from a computer or mobile device.
This is how ChromeCast is used
Click the Chromecast icon after opening the app, stream, or video.
The connection will start as soon as you choose your Vizio Smart TV from the list of appliances.
The video ought to begin playing on your Vizio TV in a few seconds.
Operating Apple AirPlay
For iPhone users, Apple AirPlay provides the same functionality as the Chromecast method we just covered. You'll need to check the control centers on each device to turn on Apple AirPlay because it comes pre-installed on both your iPhone and Chromecast TV.
Suggested Read: Do Vizio TVs Have Bluetooth?: A Comprehensive Guide
Operating a USB Flash Drive
You might need to use a USB drive to download third-party apps onto your Vizio smart TV. Here's how to use a USB flash drive to download third-party apps:
On your Vizio TV, navigate to the Settings.
Navigate to Security & Restrictions>Sources You May Not Know About.
To turn it on, press the button.
To install the desired APK file on your USB drive, download it.
Attach the USB drive to the rear of your LG television.
When you locate the file, open the ES File Explorer and choose it.
After downloading and waiting a short while, launch the streaming app!
Adding Apps Without Using the V Button
If the V icon is broken, you have a few options: you can use the SmartCast VIA Plus Platform, an APK, a screen mirror, and a USB flash drive to upload it to your Vizio Smart TV.
To install apps on your VIA Plus TV without utilizing the V button, follow these instructions
Verify that your Vizio Smart TV is linked to the Internet.
Double-click your remote control's "Home" icon.
Examine Every App, Even the Newest. To see the apps you like, use the Featured and Categories tabs.
After choosing the desired application, hold down the remote's OK button until the installation is finished.
Keep in mind that you can accomplish the same thing by pressing the Home button on your Vizio remote if it doesn't have a V button. With these easy stages, you can now start organizing the recently added applications.
Suggested Read: How to Connect Vizio TV to WIFI Without Remote?
Add Apps through Google Play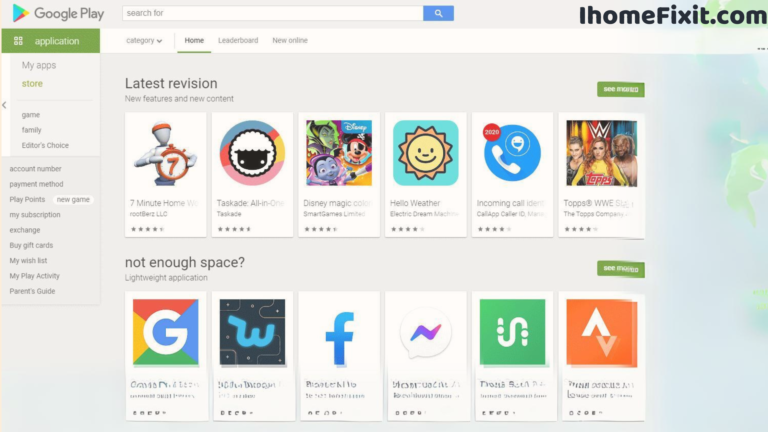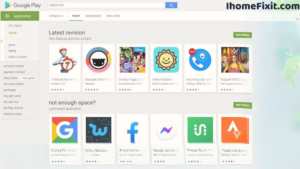 Install Chromecast-compatible apps on your phone's cast interface by using the Google Play or Apple App Store. After choosing the app, select Install, and verify the addition.
To install an app from the Play Store on your Vizio smart television, follow these steps
Open the browser on any internet-connected device, like your PC.
Use Google to access the Google Play Store.
Go to the app's information page and explore the app you wish to download.
Select "Install App".
A sign-in window for your Google account will show up. Enter your account information to log in.
Go to a list of devices and choose the Google account linked to your Vizio TV.
Search for your Vizio smart TV and click "Install."
Tap "OK" in the pop-up message to ensure the installation of the app on the television.
To confirm that the app has been downloaded and installed, turn on your TV.
Updating Vizio Smart TV's Recent Versions 
Vizio TVs from the latest generation use SmartCast TV, a Chromecast alternative. With Chromecast, you can use an app to stream media from your phone to your TV. It's not required for you to manually update your apps on these more recent models. When you're not watching TV, they update themselves.
Following these instructions should only take a few seconds to manually upgrade your WiFi-enabled TV.
First of all, you have to turn on the TV.
With the support of the remote, go to Settings and click on the menu option.
Then check for updates by selecting the system icon.
Now confirm the available updates.
Note: Let the TV self-update without interruption, and it will reboot and install the latest firmware.
Suggested Read: Top 9 Solutions To Fix Vizio TV Turning on by Itself
VIA Plus Model Updates
It takes about fifteen minutes and a USB drive to update the firmware. The guidelines listed below will help you manually update your VIA Plus Vizio TV.
To view the firmware version, turn on your TV and go to Settings>System>Version.
After this click on the support option and enter your model number. To download updated TV firmware, you'll need to access Vizio's support website.
Now you need to rename the downloaded file. IMG to identify the TV as the firmware image file.
Then the file needs to be transferred to the USB drive.
After this, you will have to switch off the TV and insert the USB flash drive.
Now you have to turn on the TV a blue light will appear indicating that it has received the USB and firmware image files.
Then you have to turn off the TV, now after the blue light goes out, you have to take out the USB drive.
Finally, you need to check whether the latest version is running or not, for this check the TV firmware version in Settings and System.
Upgrades to VIA Models
Vizio Internet Applications, or VIA, was the original system for installing apps on Vizio Smart TVs. You have to manually update the programs on these models. Updating firmware or uninstalling and reinstalling the VIA application are necessary steps in this process. Here are some easy steps you can take to carry out this process.
On the control panel of your remote, press the V or VIA.
Select the application that needs updating and hit the controller's yellow button.
If you see an update, click on it. Otherwise, choose Delete App and press OK.
Press the OK button after choosing Yes to confirm your selection.
Open the App Store by operating your remote.
Find the app and select OK to update or reinstall it.
Select Install to let the process finish.
Suggested Read: Top 7 Solutions To Fix Vizio TV Sound Not Working?
Adding Apps to VIA and VIA+
Via or VIA+ Smart TV platforms are used by older Vizio TVs to run core apps and to cast, mirror, and mirror content from mobile devices. Furthermore, the platforms Vizio Internet Apps and Vizio Internet Apps Plus gave rise to the SmartCast ecosystem. Utilize these simple guidelines to install software on your VIA or VIA+:
Adding Apps on Vizio Internet Apps
In the event that your Vizio Smart TV is VIA Plus compatible. here's how to install apps on it.
Select LINKED TV STORE.
Go to Every App.
On the remote, press the V button.
Examine the list of applications, then click OK next to the app that you want.
Adding Apps on Vizio Internet Apps Plus 
In the event that your Vizio Smart TV is VIA Plus compatible, here's how to install apps on it
Double-press V on the remote.
Open the Full-screen VIA Plus Apps Window to access your installed apps.
Browse apps based on Categories, All, Latest, Featured, or All.
Click "OK." The application has been added to your list of My Apps, according to a pop-up.
Frequently Asked Questions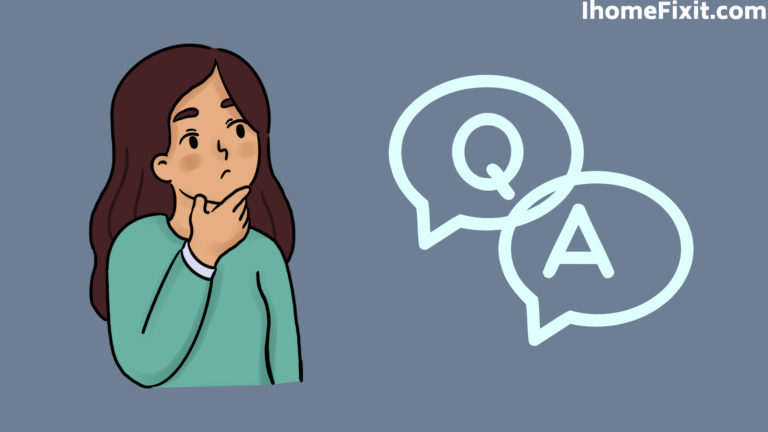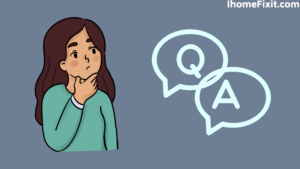 Does My Vizio TV Have an App Store?
Apps in your Vizio TV are what you see at the bottom of the screen. You have to press the VIA button on the remote. Now select Connected TV Store from the dock at the bottom of the screen. Select All Apps, Latest, Featured, or Categories to find the app you want to add.
Why Won't My Apps Work on My Vizio TV?
First of all, check if your TV is connected to wifi and working properly. Now press the Menu button on the remote and select Network then select the option labeled 'Network Test' or 'Test Connection'.
Why Are My Apps Not Installed on My Smart TV?
First of all, before adding any application you should check that there is enough space for it. If your tv is low on space then you may face new problems while adding any new apps to your tv.
Like this post? Could you share it with your friends?
Suggested Read –
Conclusion
To get the most out of your Vizio Smart TV, you'll need to know how to install apps. Nevertheless, the process might vary based on the television model you own.
More recent Vizio TVs have a feature called SmartCast. Furthermore, all SmartCast TVs include Chromecast and AirPlay as standard features. With this, you can stream media to a bigger screen from your computer, tablet, or phone.