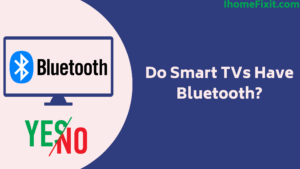 Smart TV is made for entertainment. You can use Smart TV for entertainment like movies, shows, or streaming. Bluetooth connection in Smart TV is a great and good technology, due to which stable connection can be given in Smart TV. Although smart TVs come with Bluetooth, many smart TVs do not have Bluetooth facilities.
In many smart TVs, Bluetooth facility has been made available in their TV model according to the brand. That's why manufacturers have given Bluetooth options in Smart TV as an advantage for sales and more consumers. For many TVs in which Bluetooth is not available, you can use a Bluetooth adapter for that Smart TV.
All New Smart TVs Have Bluetooth or Not: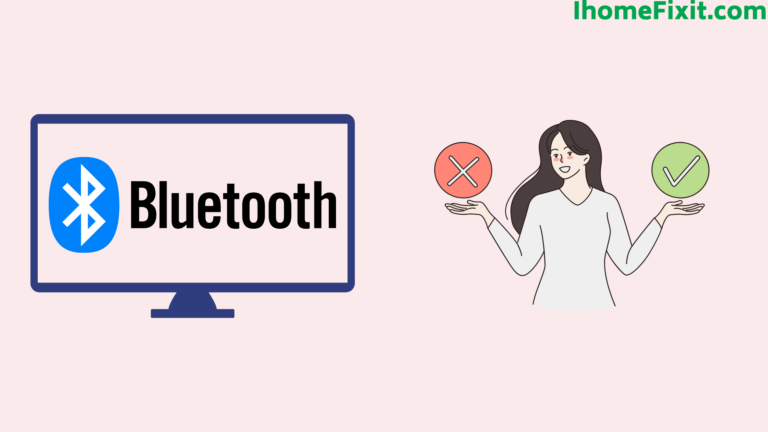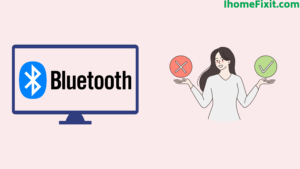 In simple terms, yes, most of the smart TVs available today support Bluetooth. Major companies like Samsung, LG, Toshiba, and Sony are involved in the production of smart TVs, which manufacture TVs with Bluetooth on a large scale. Not all brands in the market offer Bluetooth connectivity. There are various ways to enable Bluetooth for this.
Bluetooth is becoming more and more common with many electronic devices such as phones or TVs. But for many people, the importance of Bluetooth in Smart TVs has not become so important yet. While there are a number of smart TVs that don't have Bluetooth as a feature, it's becoming increasingly important for the mid to top-tier standards on the market right now.
Does Samsung TV Have Bluetooth:
Samsung is a very well-known brand and has made Bluetooth a feature for smart TVs. A smart remote is available in the package. The Korean organization says that all smart remotes can be joined via Bluetooth.
Does Hisense TV Have Bluetooth:
Hisense Smart TV does not feature Bluetooth feature. The Bluetooth capability of Hisense Smart TVs varies depending on the model. Not all Hisense TVs come with the Bluetooth feature.
Suggested Read: Does Roku TV Have Bluetooth? | Here's What You Need to Know
Does My LG TV Have Bluetooth:
LG  is a very well-known brand and has made Bluetooth a feature for smart TVs. The LG brand is famous for selling its Magic Remote, which allows people to have remote control units for their devices and interconnect the controls through devices. However, the LG-branded Magic Remote is sold separately.
Does Vizio TV Have Bluetooth:
Vizio Smart TVs do have Bluetooth features but they only support Bluetooth LE or Low Energy devices. The mobile device is designed to function as a remote control, so you can use its Bluetooth connection to a Vizio TV using the manufacturer's SmartCast application.
Sony Smart TV Have Bluetooth or Not:
Sony is a very famous brand but the Bluetooth feature is not yet available in Sony's smart TVs. To use Bluetooth in Sony Smart TV, you need to connect the audio device to the TV. Sometimes, to use Bluetooth on a TV, you can use it by connecting a Bluetooth transmitter to pair your device with your Bluetooth speaker.
Sharp Smart TV Have Bluetooth or Not:
Sharp Smart TVs have Bluetooth features but only select devices have Bluetooth built-in.
Do All Smart Tvs Have Bluetooth:
To know whether the TV has Bluetooth or not, you will have to check the capability of the smart TV, for which you will have to go to the Settings of the TV and see the low connectivity. If it shows a Bluetooth option, there are chances that it might support Bluetooth. If the TV needs a Bluetooth adapter, the Bluetooth option is not underlined and blinks gray. So you will need a supported adapter for Smart TV.
Suggested Read: Do Vizio Tvs Have Bluetooth? | A Comprehensive Guide
Other Wireless Options in Smart TVs:
Smart TVs also have wireless connectivity options with Bluetooth. Which includes Mobile High Definition Link, WiFi, and USB Adapter.
Mobile High Definition Link:
MHDL is used to create a wireless connection to reflect any device to a Smart TV. This feature is available if you want to give something from the phone or want to show an app on the phone. Project the mirrored screen onto one of the TV's HDMI screens. Because the MHL facility is now available on many Smart TVs. Inspect your user manual to see which HDMI space the MHL connection is located in.
Wifi Connection: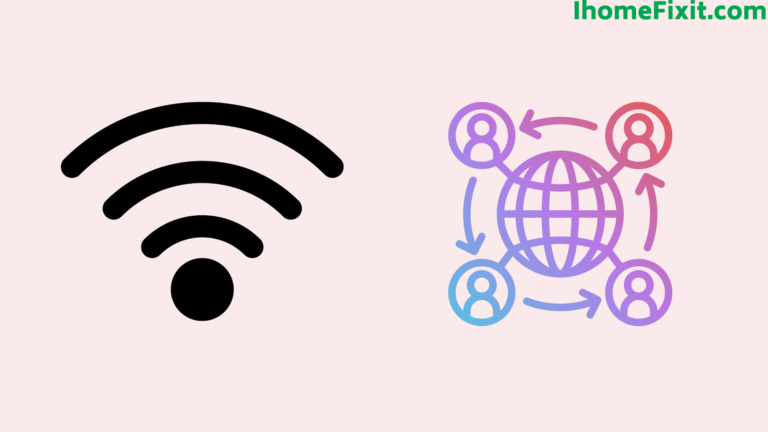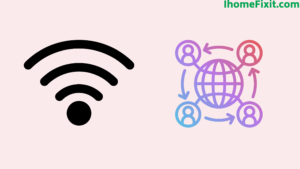 Wi-Fi is a great feature to connect Smart TV to the internet wirelessly because Wi-Fi works more in Smart TV. Wi-Fi may be required to connect Smart TVs to the Internet, as well as to connect MHL-compatible devices to the TV. To stream content from the phone to the TV, the TV needs to be connected to the exact wireless modem as the mobile device.
The router works as a broadcast, showing the information needed to be displayed on the Smart TV. Wi-Fi is required to connect the TV to the Remote Control app. This app has to be installed on the phone and the phone and smart TV control to be connected to an identical wireless network.
USB Adapters And Accessories:
If Wi-Fi is not available on the Smart TV, you need to plug a compatible wireless dongle into the USB port of the Smart TV. The TV manufacturer has a list of compatible dongles available for the TV. Which is also utilized to connect a wireless keyboard and mouse to Smart TV via USB.
Having a keyboard and mouse to navigate the Smart TV interface is a good thing. The remote control's keys can be used to escape the on-screen mini keys and navigation buttons. If are using USB wireless keyboard and mouse, you can plug that into the Smart TV.
Other devices, including the Google Chromecast, require more to create wireless connectivity. Plug Chromecast into the TV's HDMI port and mirror compatible apps on your smartphone or PC. The device and Chromecast need to be attached through the exact Wi-Fi port before you can make the connection.
Suggested Read: How to Connect Airpods to Samsung TV | Complete Guide
Voice Command:
Whether you want to ask the Smart TV to change channels or find a video using voice commands through the Smart Remote, you can do so with ease. Some smart TVs have the ability to connect to smart home speaker systems and program them to start or change channels when you speak.
By connecting it to the home system, you can automate other members of the household as well as the TV. This process has to be programmed to start automatically at certain times. It is used when you want the TV to be away from your home and prevent outsiders from entering your home.
Connect Multiple Devices to Your Smart TV Via Bluetooth:
Bluetooth Speakers Or Headphones: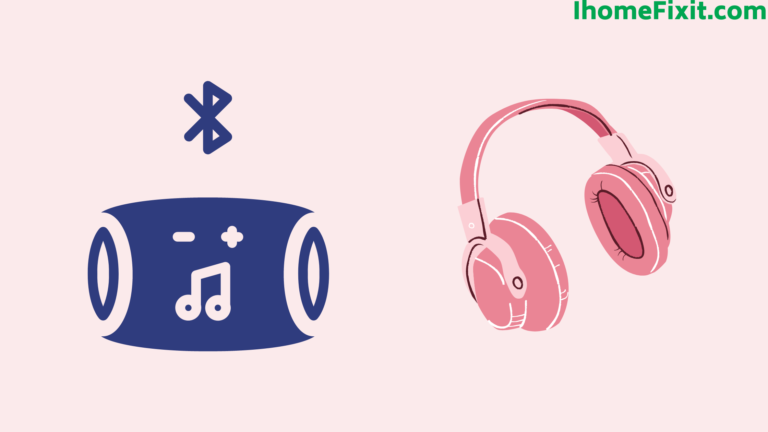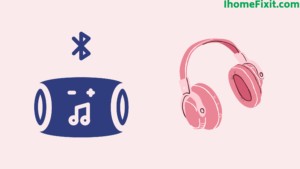 The better way to enhance a Smart TV sound system than to pair the Smart TV with a speaker system, especially when a home theater sound setup is available. It's even more convenient to connect via Bluetooth for less clutter on the console. The stock speakers of the smart TV are not that special and deliver an average performance.
These speakers sound great with built-in enhancements. Equalizing presets however you prefer to enjoy a more satisfactory viewing knowledge with your Bluetooth-enabled sound system. To get the TV volume loud enough for nighttime viewing, you can break out the Bluetooth AirPods and pair them with your TV.
Phone or Tablet:
More recent model smart TVs have an app that you download from the Google Play store or Apple App Store that lets you control the smart TV's functions from a smartphone or tablet. All it requires is to turn on Bluetooth and open the designated app, then pair the Smart TV with the device so that it acts as a remote control for the TV.
There is a problem that all your smart tv can't connect remote control apps via the same Bluetooth. The phone and smart TV have to be connected to the same wireless network.
Keyboard and Mouse:
The Bluetooth keyboard and mouse you operate with your tablet are also excellent matches for your Smart TV. Bluetooth-enabled keyboard and mouse will have to be paired by going to the smart TV settings. After that, you can use Smart TV as a PC. Now you can use it to easily click and type when searching for shows to watch.
Remote Control:
Many smart TVs use Bluetooth for remote control. Many years ago TV remote controls were connected via infrared, pointing to a specific area of the TV to send commands. Bluetooth now serves as the communication system between the TV and the remote control, which seeks to eliminate the need for the target to execute commands. This is the reason why the Bluetooth control of Smart TV is on by default. The remote pairs automatically whenever the TV is turned on, so there's no need to pair it during setup.
Bluetooth Adapter on TV:
If you're looking for an adapter that works for connections other than audio, you can contact the manufacturer to see which Bluetooth adapters work well with their devices. These adapters are accessories made by the manufacturer of the TV, which it sells separately. There are third-party Bluetooth adapters available in the market, but they can only be used to connect the Smart TV to Bluetooth speakers or headphones. You can plug the adapter into the visual port or the headphone out.
Most Commonly Asked Questions: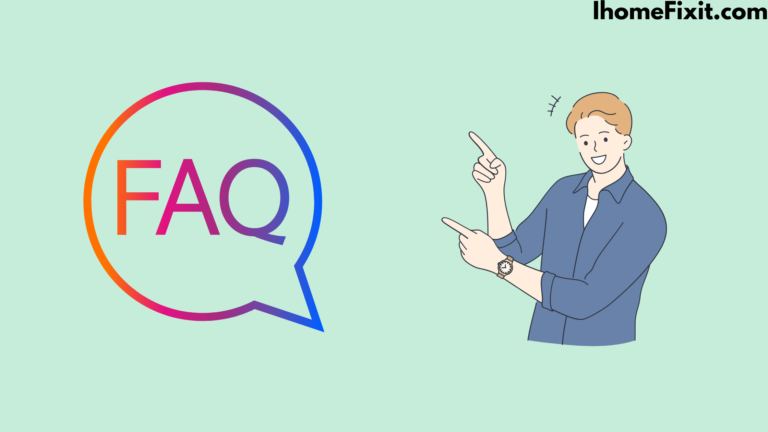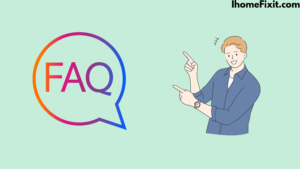 How Do I Know If My Smart TV Has Bluetooth?
The simplest and easiest way to know this is to go into your TV's settings and select the Sound option. Now select the sound output in it. If the Bluetooth Speaker List option appears, your TV supports Bluetooth. If this doesn't match your TV's settings and you're still not sure, you can use the manual that came with the TV.
Does Smart TV Have Bluetooth for Headphones?
Most TVs in the market today have built-in Bluetooth support, so you can directly connect your wireless headphones. Put your headphones in pairing mode. Consult the instructions for your device. Go to your TV's Bluetooth settings.
Do Roku Tvs Have Bluetooth?
You can directly connect the Bluetooth device to the Roku Plus Series TV. If you have another Roku TV system, you'll need to connect Roku Wireless Speakers or a Roku TV Wireless Soundbar to add Bluetooth capability to your TV.
Like this post? You May Also Enjoy Reading:
Suggested Read:
Conclusion:
You can use the Smart TV for entertainment such as movies, shows, or streaming. Bluetooth connection in Smart TV is a great and good technology, due to which stable connection can be given in Smart TV.
In many smart TVs, Bluetooth facility has been made available in their TV model according to the brand. So manufacturers have given Bluetooth options in smart TVs as an advantage for sales and more consumers. We have given all the information in this article which will help you.